UNITY DIVERSITY ETHNICITY
2100 Park Blvd San Diego, CA 92101
619 -230-1190 Fax 230-1219
The WorldBeat Center is a multicultural, conscious, non-profit organization which is livicated to healing the world through Education, Music, Art, and Dance. Always open to the public for African Dancing Lessons, Drum Making Classes and offers many other educational and culturally minded activities for all ages.
The WorldBeat Center is also the location of KWBC 89.1 the only 24 hour Reggae/Worldbeat radio station of its kind anywhere in the world. Along with regular syndicated programing the station provides the foundation community strength.
---
Located in Balboa Park's Pepper Grove, the WorldBeat Center is the only institution in the park dedicated to African and African-American arts and culture.
---
WorldBeat Productions Presents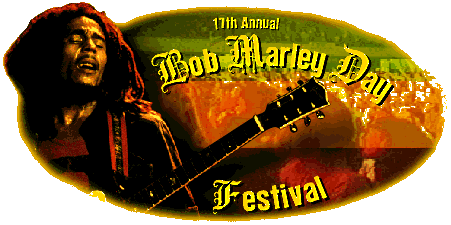 17th Annual Bob Marley Day
February 16, 1998 San Diego Sports Arena
The Legendary Living Wailer - Three Time Grammy Award Winner
Bunny Wailer
and Much, Much More!
---
WorldBeat Center Info
Calendar - other events at the WorldBeat Center, featuring reggae and African music & culture or the notable work of our good friends.
Purpose & Programs - more information about the WorldBeat Center
Classes & Regular meetings - at the WorldBeat Center
People - staff, friends & associates of the WorldBeat Center
Place - location of the WorldBeat Center
---
for more information, contact
Makeda Dread
---
Listen to Reggae Makosa Sunday nights 8-10pm on 91X radio.
---
Not enough ?
Catch WorldBeat Community Radio on KWBC 89.1 FM
report trouble with this web site to author